Head over to Step into Second Grade with Mrs. Lemons and participate in her Linky Party!!!!!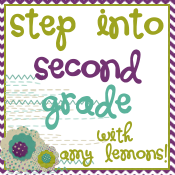 1. I am now OBSESSED with blogging. Anyone else agree?
2. I love wearing flowers in my hair.
3. Yoga pants are heaven! :)
4. Shhh.....I like liverwurst!
5.I have a huge owl obsession. (hence the name of my blog)
6. I have a mutt! :)
7. Laters Baby.....lol
8. I obsessed with changing my nail color to my outfit.
9. I own tons of colored sharpies.....I guess that is why I am a teacher.
10. I really cannot wait for my new class this year! :)
Enjoy and follow my blog!